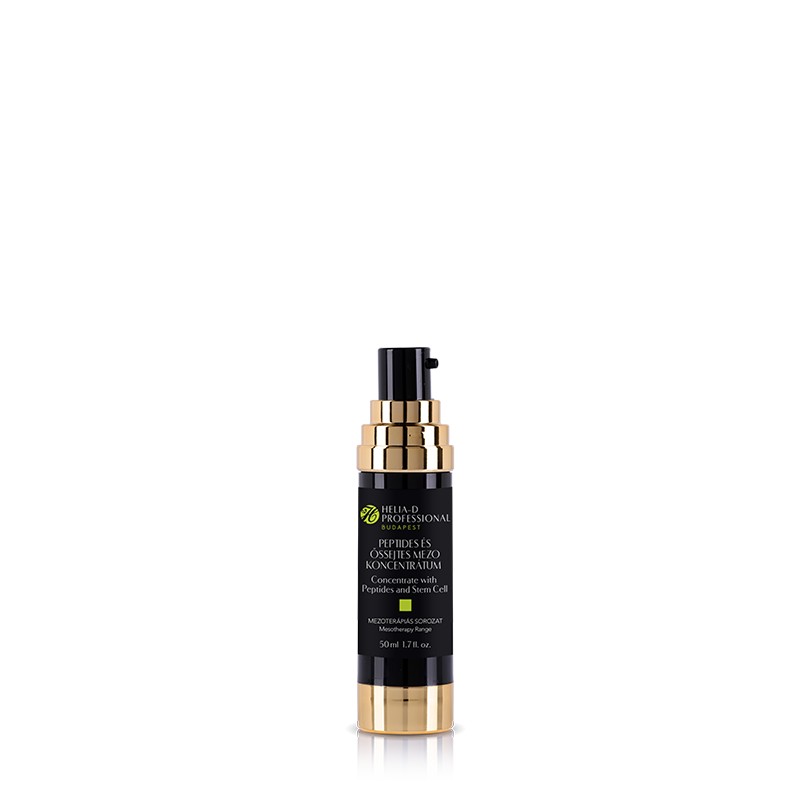 Helia-D Professional Concentrate with Peptides and Stem Cell
Refilling, nourishing and lifting effect.
It can be used in mesotherapy and ultrasound therapy, but it has an excellent beneficial effect also by itself. A modern active ingredient concentrate with peptide and argan stem-cell, which contains considerable amounts of these valuable active ingredients that immediately replenish and nourish the skin. These are such wrinkle formation preventing active ingredients that promote the micro-circulation, the metabolism and delay the aging of the skin. The argan stem-cell performs its effect by penetrating into the true skin, and by transporting the peptide that promotes and regulates the collagen production of the skin. It visibly and continuously reduces wrinkles and crow's feet. The skin appears to be smoother and its contours firmer. Recommended for all skin types.
Active ingredients: Progeline™ - Collagen production regulating peptide, Argan stem-cell, Hyaluronic acid, Hydroveg VV – hydrating concentrate.