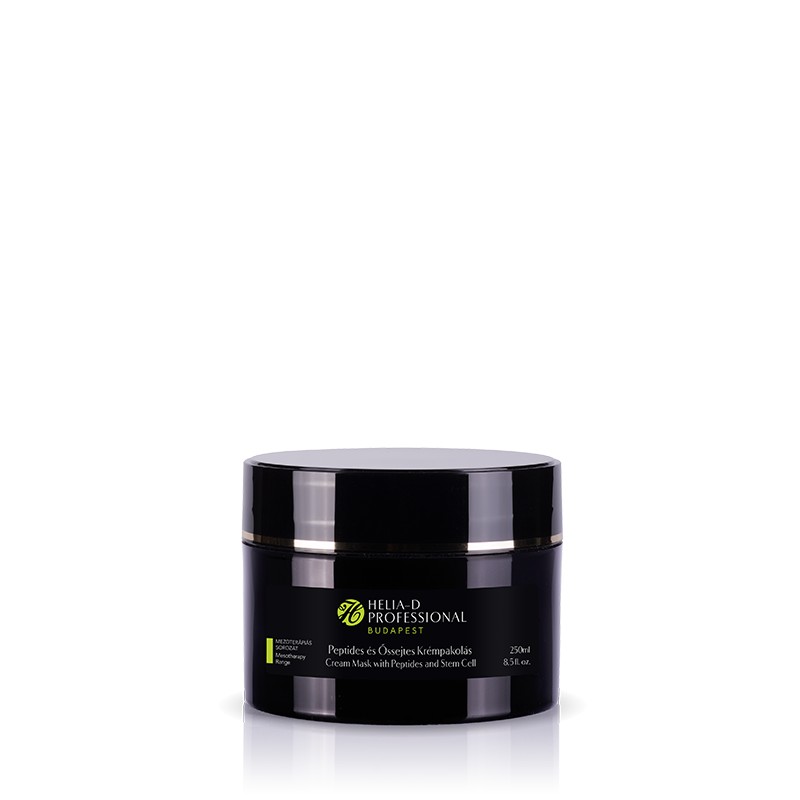 Helia-D Professional Cream Mask with Peptides and Stem Cell
Use as cream pack or massage creams for an immediate lifting effect.
A light, soft consistency, well absorbing cream pack, which is rich in peptide and argenic stem-cell active ingredients that we recommend as the completion of mesotherapy treatment, it can also be used in ultrasound treatments. The Argan stem-cells penetrate into the deepest layer of the skin (true-derma layer) due to the special liposome technology. We combined this stem-cell with the peptides for the even more spectacular and successful treatments. It's an effective, high-quality, extra-pure pack that nourishes and enhances the condition of the skin in an intense way, while firming it as well. Recommended for all skin types.
Active ingredients: Progeline™ - a collagen formation regulating peptide, Argenic stem-cell, Evening-Primrose oil, Marigold oil, Vitamin E, Shea butter.