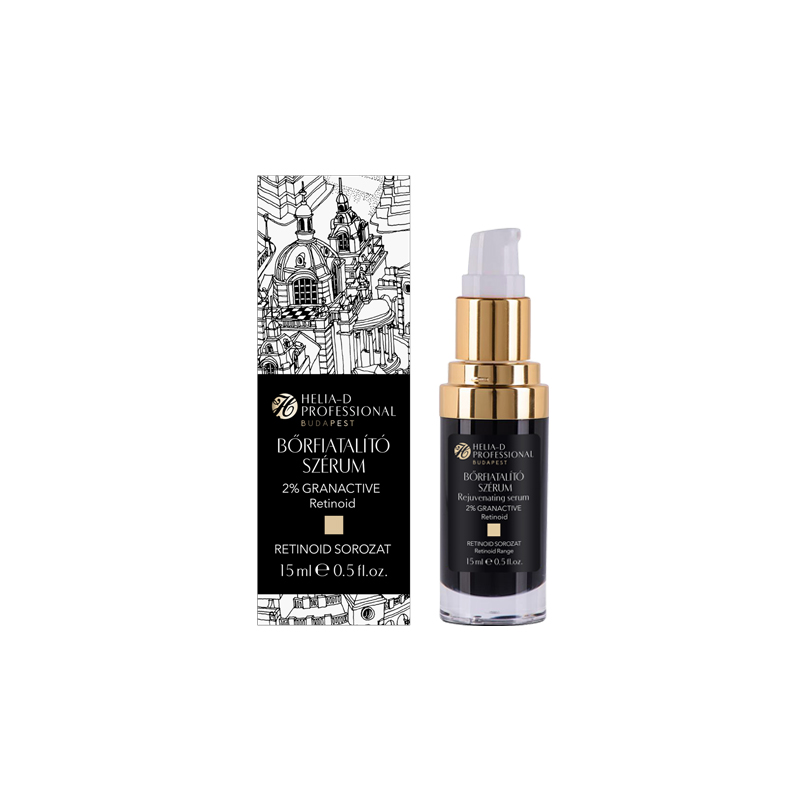 Helia-D Professional Granactive Retinoid 2%
It has an intense anti-wrinkle and anti-ageing effect.
It provides an instant yet long-lasting effect in reducing size, depth, and the number of wrinkles. Granactive improves the skin's texture and helps smooth out wrinkles due to its retinoid and peptide content. Its active ingredients help regain skin firmness, increase collagen production, thereby increasing the skin's elasticity. They also help reduce or remove hyperpigmentation. In addition, its antioxidant-rich formula supports the skin's defences against the harmful effects of the environment.
Active ingredients: Granactive Retinoidide, XEP tm 018, Tocopheryl Acetate and Jojoba Oil
Best used with daily application of Helia-D Professional sunscreen is recommended for optimal protection.