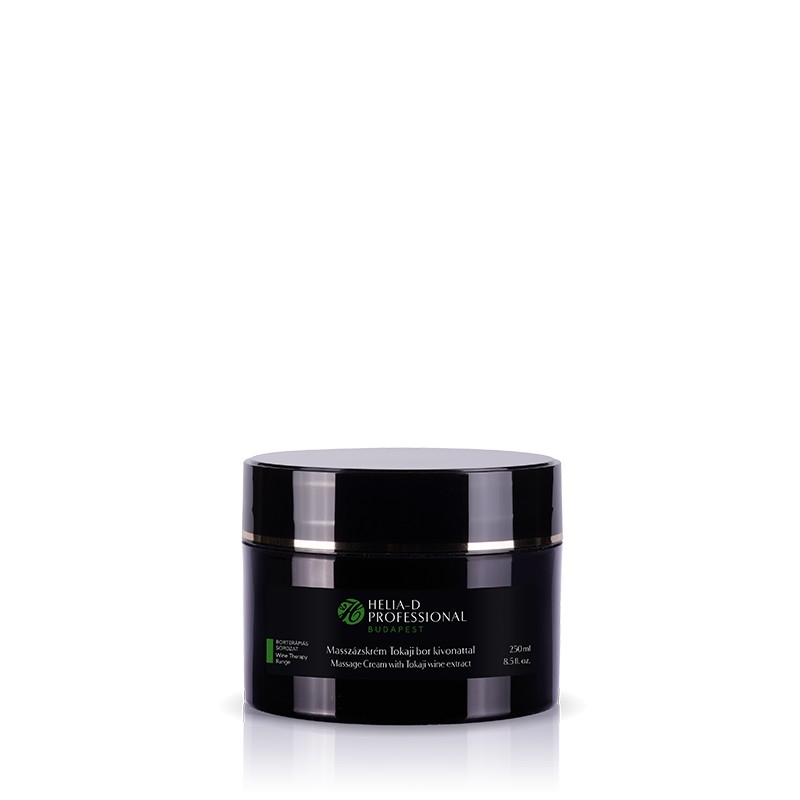 Helia-D Professional Massage Cream With Tokaji Wine Extract
Softening, nourishing effect - recommended together with the massage oil.
This cream provides the skin with nutrients, lipids and moisture. The Tokaji Aszú and Essence, the cold-pressed grape seed oil and the shea butter make the skin soft and smooth, and strengthen the skin's natural defensive capability. The active ingredients of the massage creams regenerate, hydrate and energise the skin. Recommended for all skin types.
Active ingredients: Tokaji Aszú, Tokaji Aszú Essence, Grape seed Oil, Shea butter, Jojoba oil, Beeswax.