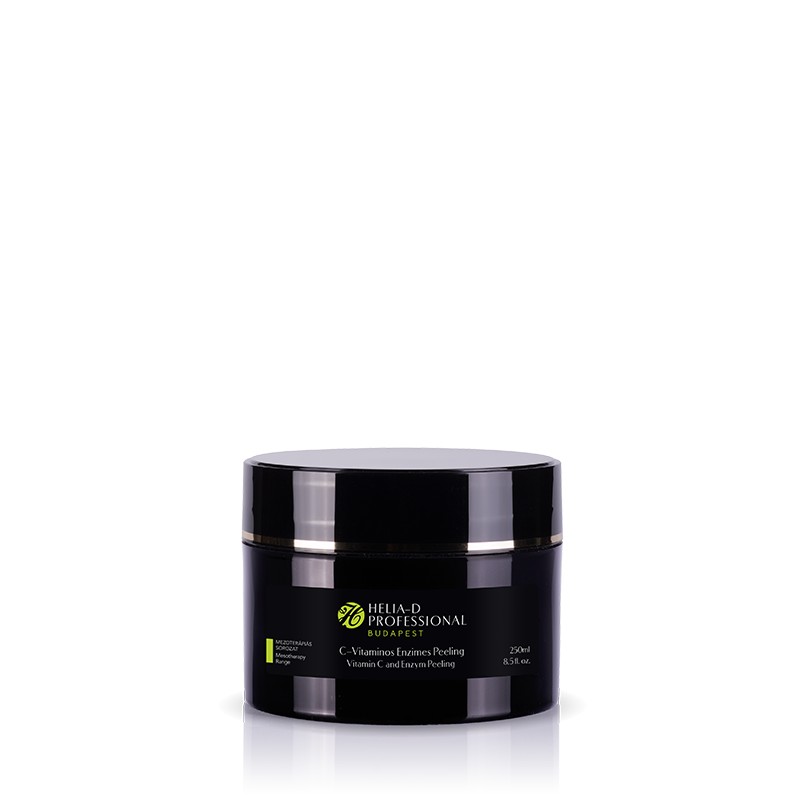 Helia-D Professional Vitamin C and Enzym Peeling
Removes dead skin cells - recommended together with the Magic Algae Mask.
A keratin based Enzym peeling product, which contains a high dose of Vitamin C. Its special feature is the micro-capsulated Keratoclean®PB, which dissolves the top layer of the epidermis without irritation, and by doing so it softens the skin and assists cell rejuvenation and the deeper penetration of active ingredients. The vitamin C content promotes the production of collagen. Because of its Cream-like consistency it is easy to use during a massage; it is absorbed into the skin well. As a result, the skin becomes visibly smoother, it becomes silky to the touch and more elastic. We recommend it as a brief pre-treatment before mesotherapy, or any other cosmetic therapy, for all skin types. Whether used by itself or with the Magic Algae Mask, wash it off thoroughly after the 10-15 minutes of treatment time.
Active ingredients: Keratoclean® PB – peeling enzyme, Ascorbic acid (vitamin C), lactic acid, marigold oil, Shea-butter.